I work with organizations to reduce burnout so they can keep top talent
"Cait was AMAZING! Such an important topic with life advice that EVERYONE can apply. I can't stop talking about her workshop!"
NJEPTRA Conference Attendee
"This session was one of the most engaging webinars I've been part of. This is one of the first times I've been excited about the action items and how they can change not only my work but also personal life"

Nextupisnow Event Participant
"This was so enlightening and hugely inspirational! So many things that I could relate to and will be actioning immediately!!!"
New York Public Library Attendee
Keynote Options
My name is Cait and I love sharing empowering, relatable stories about Burnout (with laugh-out-loud funny REAL LIFE examples) that inspire your employees/audience to take action! From corporate workshops, to keynotes, to podcast appearances, I'm ready to serve up a dose of burnout recovery for you and your team!
KEYNOTE - Resentment is the Burnout Recovery Tool We All Need
Are you aware that burnout is a problem but you haven't found anything that you notice truly reduces burnout symptoms?
In a world obsessed with positive thinking, we've left behind some of our most powerful resources and lost connection with how to use them. Resentment is the Burnout Recovery Superpower We All Need allows participants to gain an entirely new understanding of 'negative' emotions, energy management, boundaries, and what getting your spark back really entails. It includes an immediately implementable formula for transforming difficult emotions that is so simple it has participants dropping their shoulders in relief. It is empowering, inspiring, and Cait's most requested workshop. This one promises laughter and fun!
Takeaways:
🦸 Use resentment as a guide for boundary building
🦸 Ask the right questions to transform resentment
🦸 Release old pent up emotions that are a burden on working and personal relationships
🦸 Communicate your boundaries and emotions safely
This talk is great for women's leadership groups and ERG's for women who are tired of being told to be more grateful, more positive, and more soft. Handouts available for review.
KEYNOTE / LAB: Top Down Bottom Up Solutions for Burnout
Whose fault is burnout? Companies are tired of hearing that it is all on them - and individuals are feeling the same.
The demand on workers and leaders alike through the past 3 years has caused burnout rates to skyrocket. High levels of burnout lead to communication issues, high employee turnover, high level of health related absence from work, and lack of productivity. This keynote addresses what can be done at the leadership level as well as the individual level to decrease burnout risk and increase burnout recovery. Having a true understanding of what makes both companies and people vulnerable to burnout allows you to drop the blame and move toward solving the problem.
Takeaways:
🍳 Recognize organizational risk factors for burnout and their solutions
🍳 Understand personal risk factors for burnout and their solutions
🍳 Know how to find the red flag signs and symptoms in employees
🍳 Discover the easiest ways to build psychological safety
Performed as a both a lab (90 minute) or a keynote (60 minute).
This is a great keynote or lab for companies who want to kickstart employee well being after HR surveys dictating need. It is also great for HR conferences. Handouts available for review.
KEYNOTE - Boundaries Make You More Generous
How many of us are avoiding boundaries because we are afraid of missing out on opportunities, being labelled the 'difficult' one in the office, or just feeling guilty for saying no?
At the end of this workshop, you'll be able to use the acronym B.R.A.T. to create clear, kind, and concise boundaries that are designed to help empower other people into action and save YOU precious energy. You will come away with a set of tools that will allow you to create both internal and external boundaries while still embracing generosity and a community spirit! Great boundaries can actually bring you closer to you generous nature and help create space for others to grow, learn, and excel.
Takeaways:
🤬 Utilize a set of rules that make boundary building feel safer
🤬 Implement the B.R.A.T. tool for stating boundaries that are clear, kind, and concise
🤬 Feel more empowered to create boundaries without guilt
This is best for female leadership retreats and HR conferences. Handouts available.
Download Cait's Speaker Sheet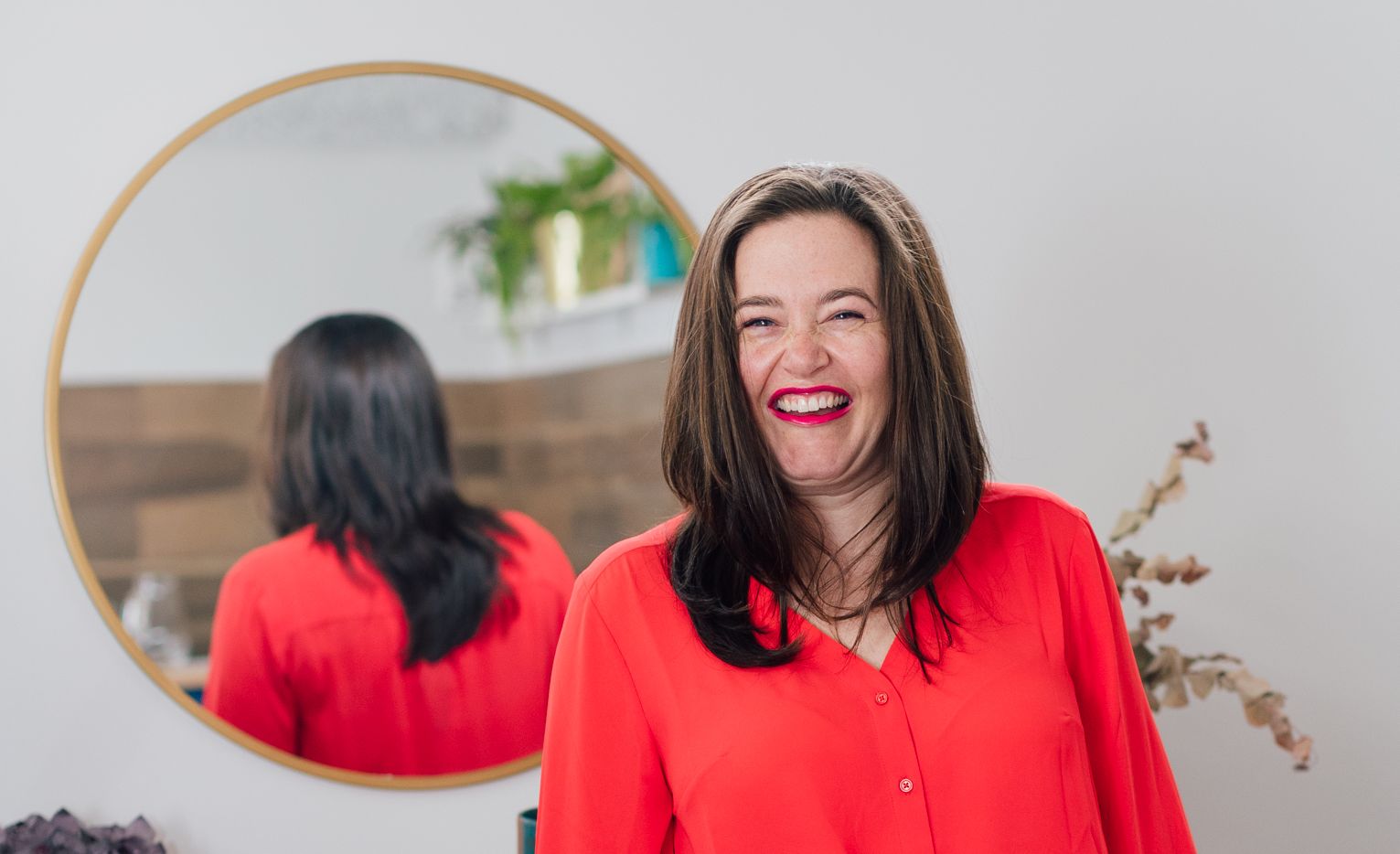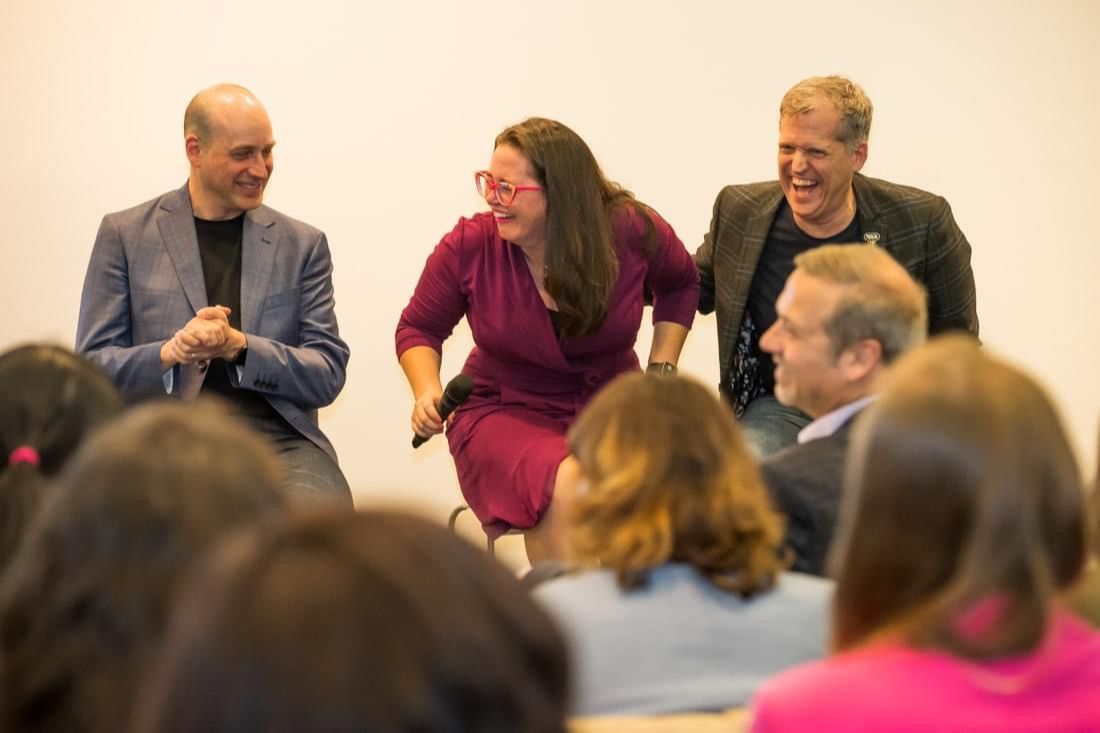 T. Cook (Walmart)
Amazing how she explained how the emotion of resentment can be turned into a positive. She shared step by step questions that can be applied to business, family and personal situations.
J.M. (Washington U in St. Louis)
Candid, concise, kind, engaging, interactive facilitation between info on what resentment is, how we can take actionable steps to use it as a tool and not leave it as an energy drain in our lives, and examples on what this means and how we can practice it.
NextUp Participant
Valuable, real life examples of how one can ask simple questions to themselves to enable growth. Boundaries aren't a bad thing and you can maximize the ones you choose to put in place.