"Cait was AMAZING! Such an important topic with life advice that EVERYONE can apply. I can't stop talking about her workshop!"
NJEPTRA Conference Attendee
"This session was one of the most engaging webinars I've been part of. This is one of the first times I've been excited about the action items and how they can change not only my work but also personal life"

Nextupisnow Event Participant
"This was so enlightening and hugely inspirational! So many things that I could relate to and will be actioning immediately!!!"
New York Public Library Attendee
Keynote Options
My name is Cait and I love sharing empowering, relatable stories about Burnout (with laugh-out-loud funny REAL LIFE examples) that inspire your employees/audience to take action! From corporate workshops, to keynotes, to podcast appearances, I'm ready to serve up a dose of burnout recovery for you and your team!
KEYNOTE - Resentment is Your Superpower
In a world drowning in the pursuit of positivity, we've overlooked the hidden gem that holds the key to defeating burnout once and for all. Brace yourself for an irresistible journey as we delve into the captivating realm of emotions, boundaries, and rediscovering your true essence in 'Resentment is Your Superpower.'
This keynote unravels the potential of 'negative' emotions, turning them into your greatest allies. Say goodbye to burnout symptoms that have left you searching for answers, as this counterintuitive and fun approach provides an immediately implementable formula for reclaiming your energy and zest for life.
Led by the renowned expert, Cait Donovan, this talk is not only inspiring and empowering but has garnered rave reviews as her most requested workshop. With laughter and fun in abundance, you'll experience freedom as you embrace the power of resentment to build healthier boundaries and foster harmonious relationships, both personally and professionally.
Takeaways:
🦸 Unlock the secret of using resentment as your guiding compass for setting powerful boundaries.
🦸 Master the art of asking the right questions to transform resentment into an unstoppable force for positive change.
🦸 Release pent-up emotions that have burdened your working and personal relationships.
🦸 Safely communicate your boundaries and emotions, enabling genuine connections and understanding.
This talk is great for women's leadership groups and ERG's for women who are tired of being told to be more grateful, more positive, and more soft. Handouts available for review.
KEYNOTE / LAB - Dismantling Burnout: Empowering You, Transforming Systems
In order to dismantle burnout, we need to understand it. This captivating presentation dives deep into the heart of burnout, offering a multilayered perspective that will revolutionize the way you and your teams approach burnout prevention and recovery.
Cait's innovative approach addresses burnout from both the leadership and individual levels, ensuring a comprehensive solution that truly makes a difference. This is applicable at company, team, and individual levels and works for entrepreneurs too!
Dismantling Burnout delves into the core elements that make companies and people vulnerable to burnout, equipping everyone with the knowledge needed to overcome these obstacles and emerge stronger than ever before. The blame game ends here as we pave the way for collaborative problem-solving and foster a psychologically safe and resilient culture.
Takeaways:
🍳 Gain a true understanding of burnout's complexities and equip yourself with the knowledge to tackle its root causes head-on, ensuring a sustainable and thriving future.
🍳 Create more collaborative problem-solving at both leadership and individual levels, building a culture of compassion and understanding
🍳 Learn how to minimize employee turnover and health-related absences by implementing strategies that prioritize well-being and nurture a culture of support.


Performed as a both a lab (90 minute) or a keynote (60 minute).
This is a great keynote or lab for companies who want to be on the forefront of positive change in employee wellbeing. It is also great for HR conferences and entrepreneurial association events. Handouts available for review.
KEYNOTE - Unleash Your Generosity: Embrace Boundaries with the B.R.A.T. Method!
Are you tired of missing out on opportunities and feeling overwhelmed by the constant demands placed on you? Do you wish you could set boundaries without the fear of being seen as difficult or feeling guilty for saying no? Look no further! Our exclusive workshop is designed to empower you and transform the way you approach boundaries, making you even more generous and influential!
Discover the B.R.A.T. acronym, a revolutionary tool that will revolutionize your boundary-setting game. Learn how to create boundaries that are not only crystal-clear but also infused with kindness, ensuring a positive impact on those around you. By mastering this technique, you'll save precious energy, enabling you to focus on what truly matters.
The benefits don't end there! This workshop equips you with a powerful set of tools to establish both internal and external boundaries while maintaining a strong sense of community spirit. Embrace your generous nature while giving others the space they need to grow, learn, and excel.
Takeaways that will change your professional life:
🤩 Gain confidence in setting boundaries with a set of empowering and safe rules.
🤩 Master the B.R.A.T. method to communicate boundaries clearly, kindly, and concisely.
🤩 Embrace the power of boundaries without any guilt, reclaiming control of your time and energy.
Download Cait's Speaker Sheet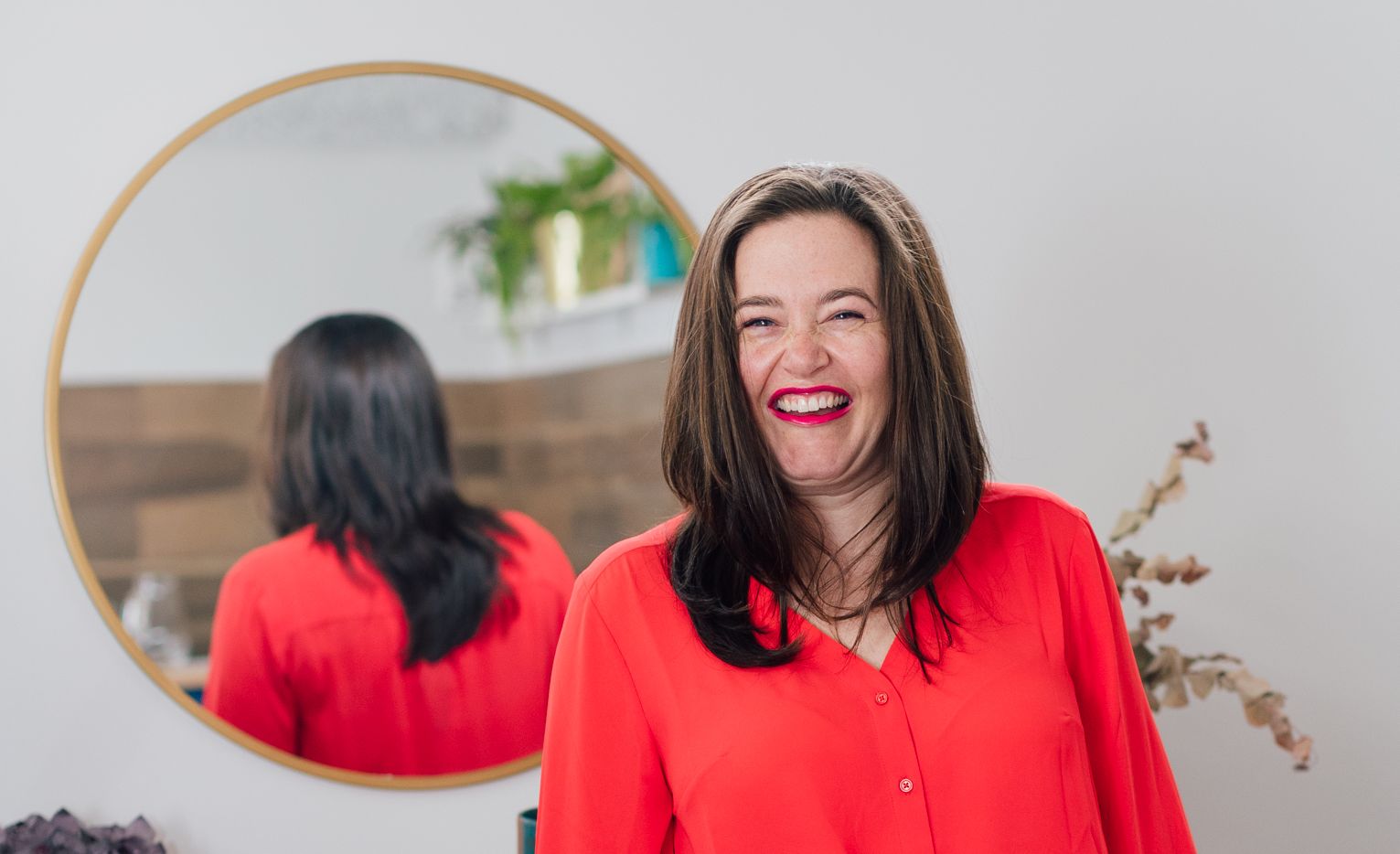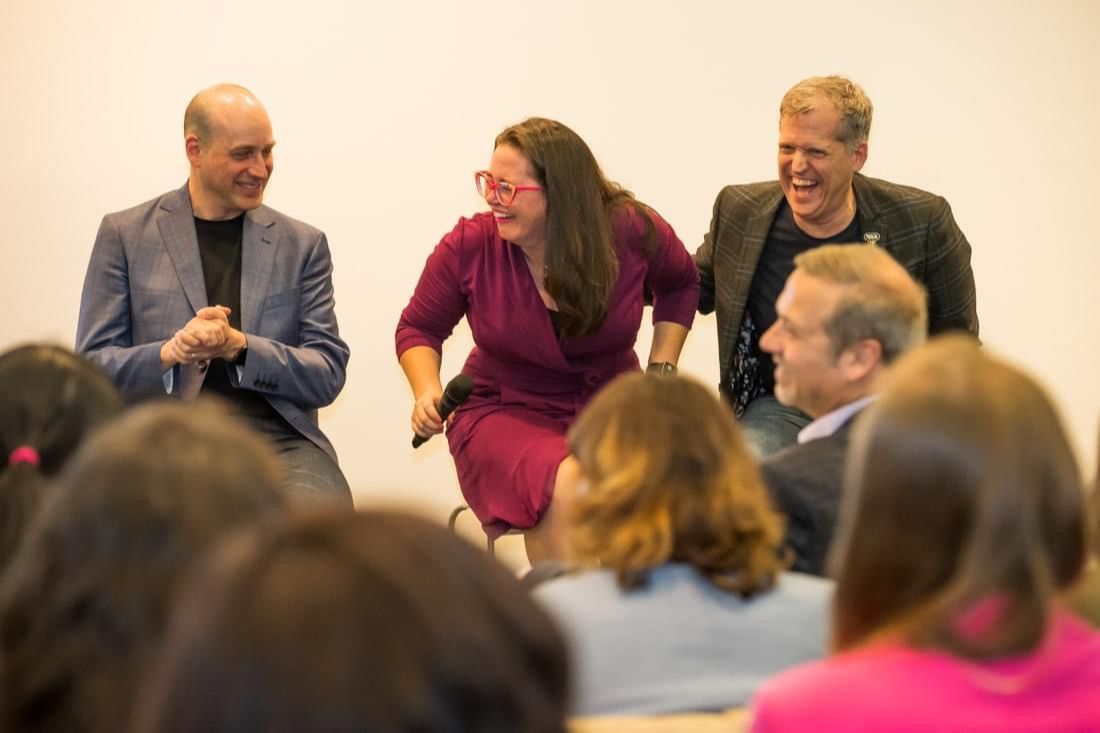 T. Cook (Walmart)
Amazing how she explained how the emotion of resentment can be turned into a positive. She shared step by step questions that can be applied to business, family and personal situations.
J.M. (Washington U in St. Louis)
Candid, concise, kind, engaging, interactive facilitation between info on what resentment is, how we can take actionable steps to use it as a tool and not leave it as an energy drain in our lives, and examples on what this means and how we can practice it.
NextUp Participant
Valuable, real life examples of how one can ask simple questions to themselves to enable growth. Boundaries aren't a bad thing and you can maximize the ones you choose to put in place.